Deposit Acquisition: Standing Apart in a FinTech World


Deposit Acquisition: Standing Apart in a FinTech World provides the roadmap for capturing new customers in a financially fluid environment. It is broken down into three tactical steps that when effectively applied, should position any financial institution to proactively accommodate shifting market expectations.
Please fill out the fields below to gain immediate
 access to your SourceLink materials: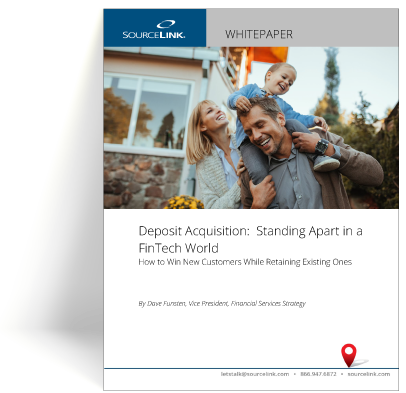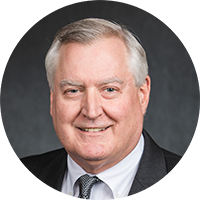 Dave Funsten
VP, Financial Services Strategy |
SourceLink
Funsten has over 25 years' experience in database marketing and customer relationship management, with a focus on direct marketing and omni-channel programs for retail banks and lenders.
About SourceLink
SourceLink is a highly respected Direct Marketing agency headquartered in Chicago, Illinois that utilizes data intelligence and an omni-channel approach to maximize return on investment for clients through improved customer response and conversion. The company deploys client programs across the channels in which their customers and prospects are most responsive, including; direct mail, email, search, digital media, social media, and statements. SourceLink's expertise spans a variety of end markets, with an emphasis on financial services, healthcare insurance, retail energy and utilities, and retail. For more information, visit www.sourcelink.com.